We had open house last night – a what a great turn out!  Based on papers I copied and shared with parents/students – I saw about 90 students on my rosters.  Plus another 19 from my homeroom.
This summer, I've participated in the #eduread chat with the book Make It Stick, Peter Brown, et al.  I came across this book last spring while searching for ideas on how to help students retain more for a longer time.  I ran across interleaving and had no idea what it was, so I researched and an excerpt from this book came up.
Much of what I have read intrigued me.  I love @mathymeg07 poster of highlights from our chat!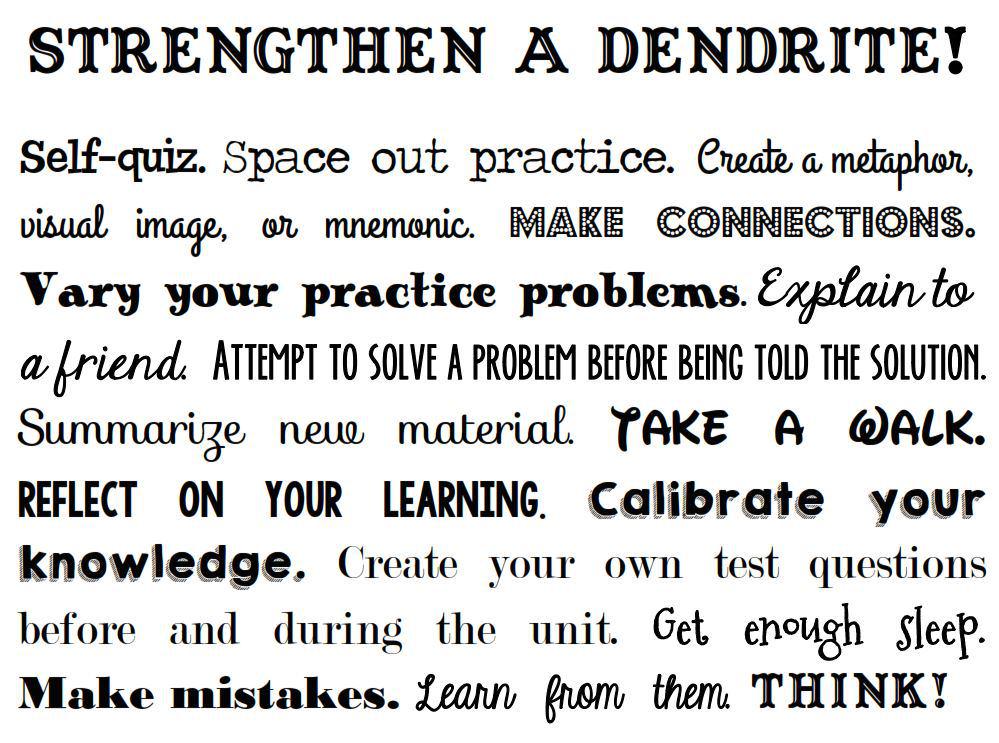 There were many questions and wonderings during our chats.  I am looking forward to seeing how our check-in goes to see where / how everyone has made a few changes to support what we have learned!
During discussions, @henripicciotto has shared some of his writings as well – check out his blog at mathedpage.org, what a great resource!
I am planning to implement several of the components share either in the book or from Math Ed Page this year.
This is a file of what I shared with my parents/students last night.  I want them to know not only what strategies I am doing, but why I am doing them.  Study Strategies – Parent Newsletter
On the back side of this file, I had one panel with contact information, Remind codes, link to classblog.  On the other 2 panels, I had supply lists for my classes.  I am looking forward to any conversations this may initiate with parents.